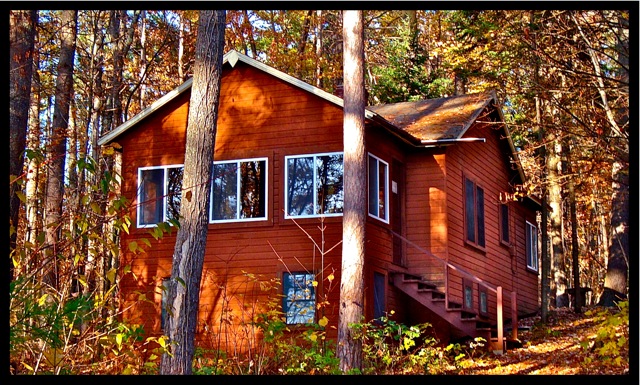 Harowill is a two bedroom cottage with a screened/glassed porch with a lake view.

It has a comfortable living room with fireplace, a kitchen, and a bath.

The cottage sleeps four, with a queen bed in one bedroom and two twin beds in the second bedroom.

The summer season cottage rate is $1750/week for up to four persons.